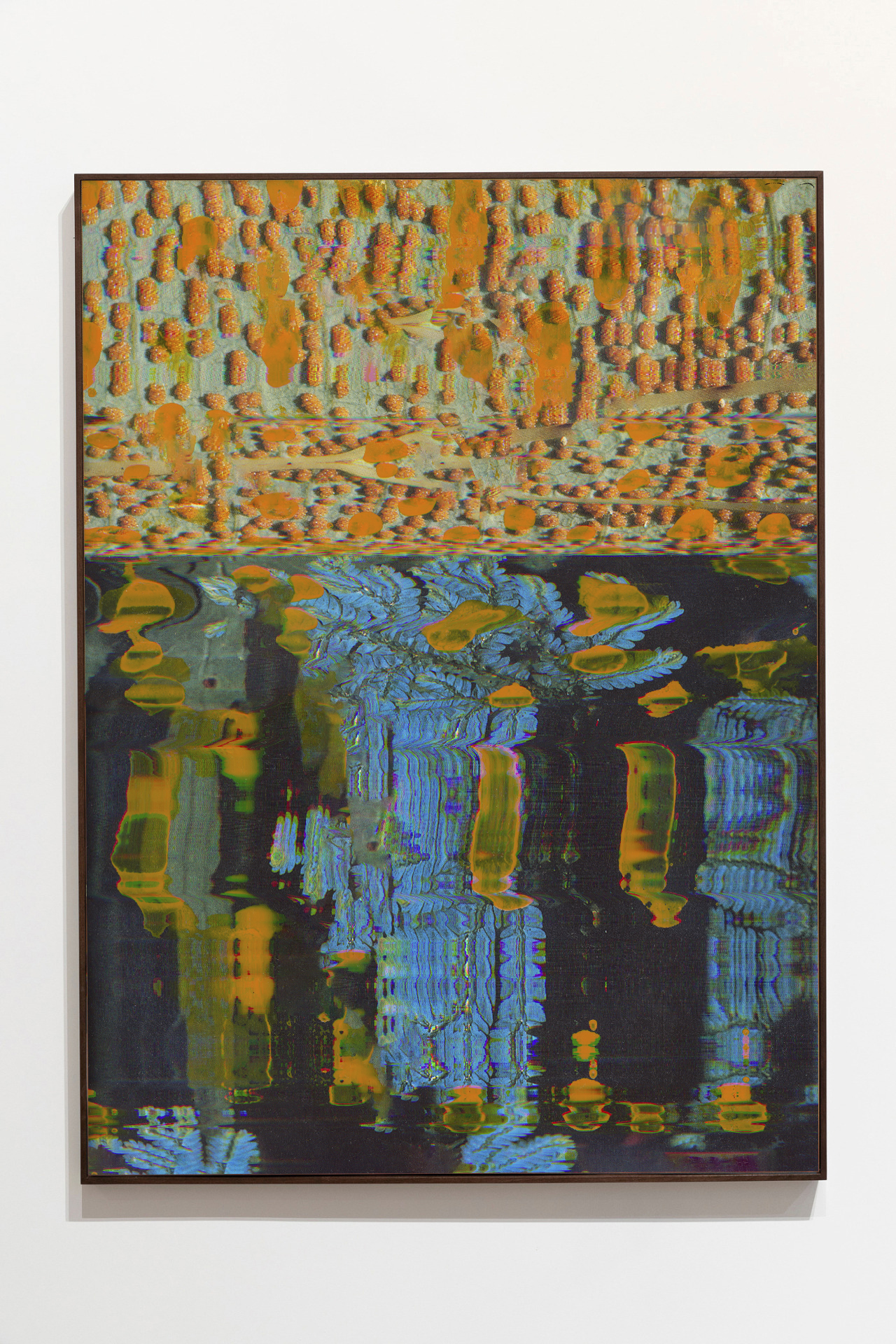 Nico Krijno is a contemporary artist who explores photography, at the intersection of collage, painting, video and performance. Probing the boundaries of each, resulting in unique abstractions:

An intertextual dialogue opens up between his artworks, and allows for a surprising tone to the assemblage. Krijno describes the process of photographing these ephemeral structures as a private physical performance, with the camera being the audience.

Often working with discarded found materials, he interprets and re-organises them in a non-linear manner in the pursuit of finding alternative structures for how meaning and matter are constructed and perceived. Using his body and movements based on gestural abstraction, creating a direct link between the body and the natural flow. Re-introducing a dynamic relationship with nature, bringing nature back into the world in reaction against the man-made- manufacturing process.

With a filmmaking background working in the theatre and experimental video fields both as video editor & cameraman. Nico Krijno switched camps to the field of visual arts around 2008. His performance-based photographic practice is realised in a variety of media, from sculpture, participatory installation and video+sound
︎︎︎ Current: Upcoming


Solo Presentaion at Asama International Photo Festival 2023 - PHOTO MIYOTA in Japan 7/15 - 9/3 2023
SOLO SHOW: Resistance Relapse 29 June — 12 Aug 2023
Huw Davies Gallery / Photo Access Canberra Australia

Group Show: Distortion: Where to Now? Cultural Goods Gallery Toronto, Canada
Recent:
Past
The Constellation ,The Ravestijn Gallery, 21 January - 4 March 2023
One of a kind - 10 year anniversery show with unique pieces.
The Ravestijn Gallery
3 September - 22 October

BELFAST PHOTO FESTIVAL. 2-30th June 2022 Solo outdoor Presentation
︎
Screen Age III: Still Life - RIGA PHOTOGRAPHY BIENNIAL 2022, April 22 – June 12| Riga Art Space,Latvia
. ︎︎︎
(Installation)
ART ROTTERDAM. GROUPSHOW THE RAVESTIJN GALLERY, Rotterdam 19 -22 May 2022
Exclamation Mark |
The Ravestijn Gallery
, Amsterdam 12 March - 23 April 2022
Subject Object Exhibit @ Saint Lawrence University, Brush Art Gallery
January 19 – February 26, 2022 Curated by Sarah Knobel
THE CONSTRUCTED IMAGE. GROUPSHOW THE RAVESTIJN GALLERY, AMSTERDAM
17 July - 11 September 2021
UNTITLED, ART Miami Beach,Online Viewing Rooms Dec 2,3,4,5,6
The Henie Onstad Triennial for Photography and New Media Oslo, Norway February 21–May 16, 2020
FAQ(NATURE VS. CULTURE)
im not interested in hunting for the perfect moment.
I use photography to create new worlds within my perceived reality, to ask questions about photography and its (re)presentation.
I use analogue and digital tools to create my work, and explain the world to myself - i also use the clone stamp and the lasso tool.
instead of capturing emotion i would rather like to evoke an emotional response within the viewer that is strangely familiar.
(Trompe-l'œil, Making strange, Verfremdung)
i do not work in linear series, but instead in one continuous and interwoven body of work. like a conversation that never stops,
new ideas are constantly added, shifting over time, reprising old ideas and adding new ones.
im not just interested in whats infront of the camera, but also what lies behind, underneath and just to the side of the frame.
good ideas are more important than sharp and colourful pretty pictures
Photographs should hardly ever be propped up with text
This is also a lie
The basic tenets of Gestalt Theory: Proximity, Similarity, Continuity, Closure, and Connectedness
Gutt Feelings through my one eye
i use the tools of photography, sculpture and painting to create my art
i can cite direct influences as coming from photographers, Michael Schmidt, Roe Ethridge, the legendary John's Divola and Gossage,
Lucas Blalock and Robert Cumming (also Richard Tuttle)
An image taken with a smartphone is just as important as an image taken on a large format view camera or a potato pinhole camera.
I knew all of this before, but was unable to express it.
im interested in sculpture and form, but the main concern is the transformation created by the camera. the thing becoming something else.
my work can be read as a sampler of photographic genres, portrait, landscape, nude, & still life images all sit next to each other to reveal
and explore the medium and its limitations.
the only aspect of my process that i value is my intellectual curiosity through experimentation. (strategy)
The day i would start knowing where the work is going i would stop (goal)
an ode to effort
My work is inside my body. (mind/body/technology)
I use what i find lying 'around' and convert and transform this debris through a kind of creative alchemy into a theatrical mise en scene.
This urban 'jetsam and flotsam'

comes with its own knowledge, a built in aesthetic which i unearth and explore in my constructions.

Im Always trying to surprise myself, and come up with unsolvable pictures i havent seen before, to get beneath the surface.
...