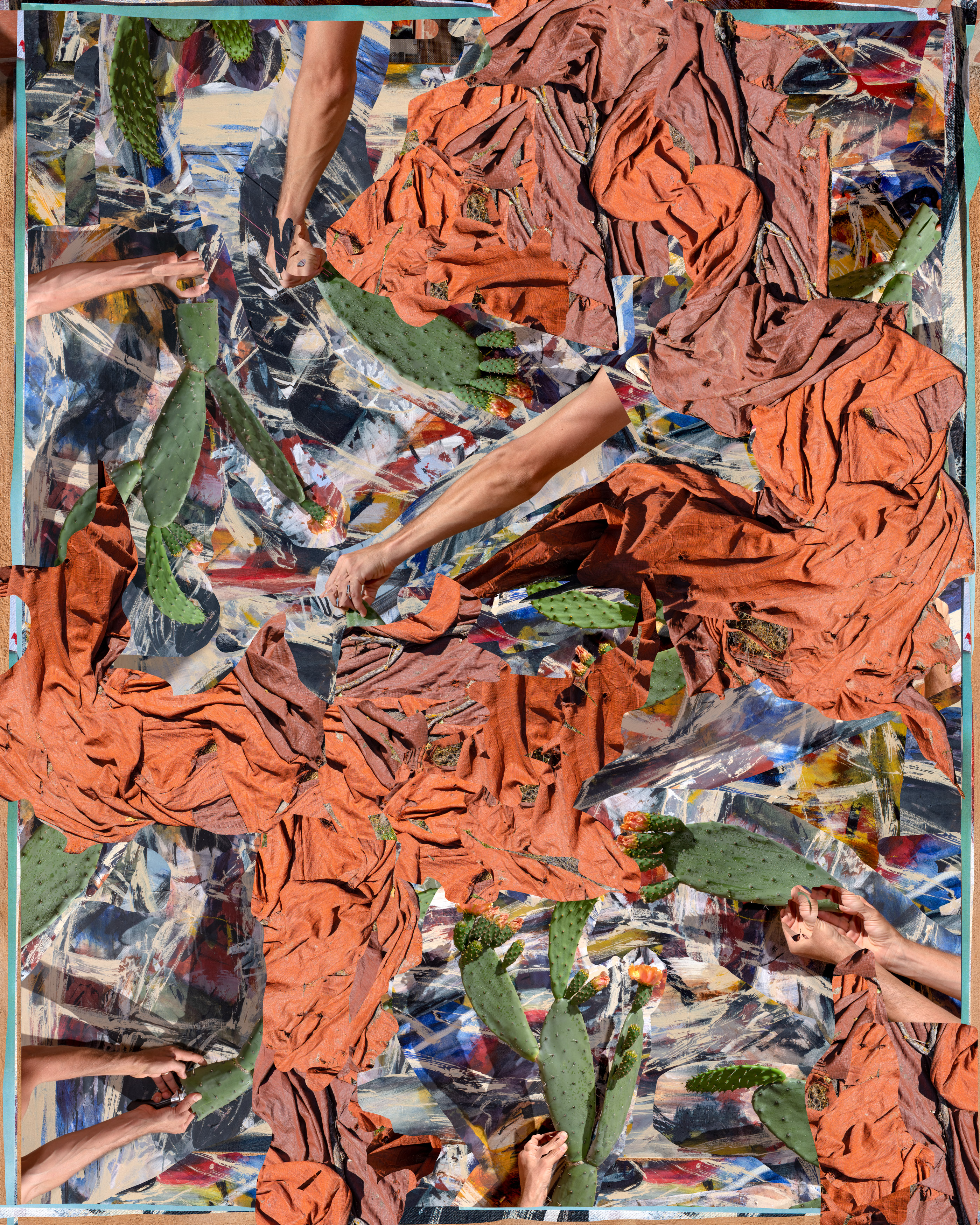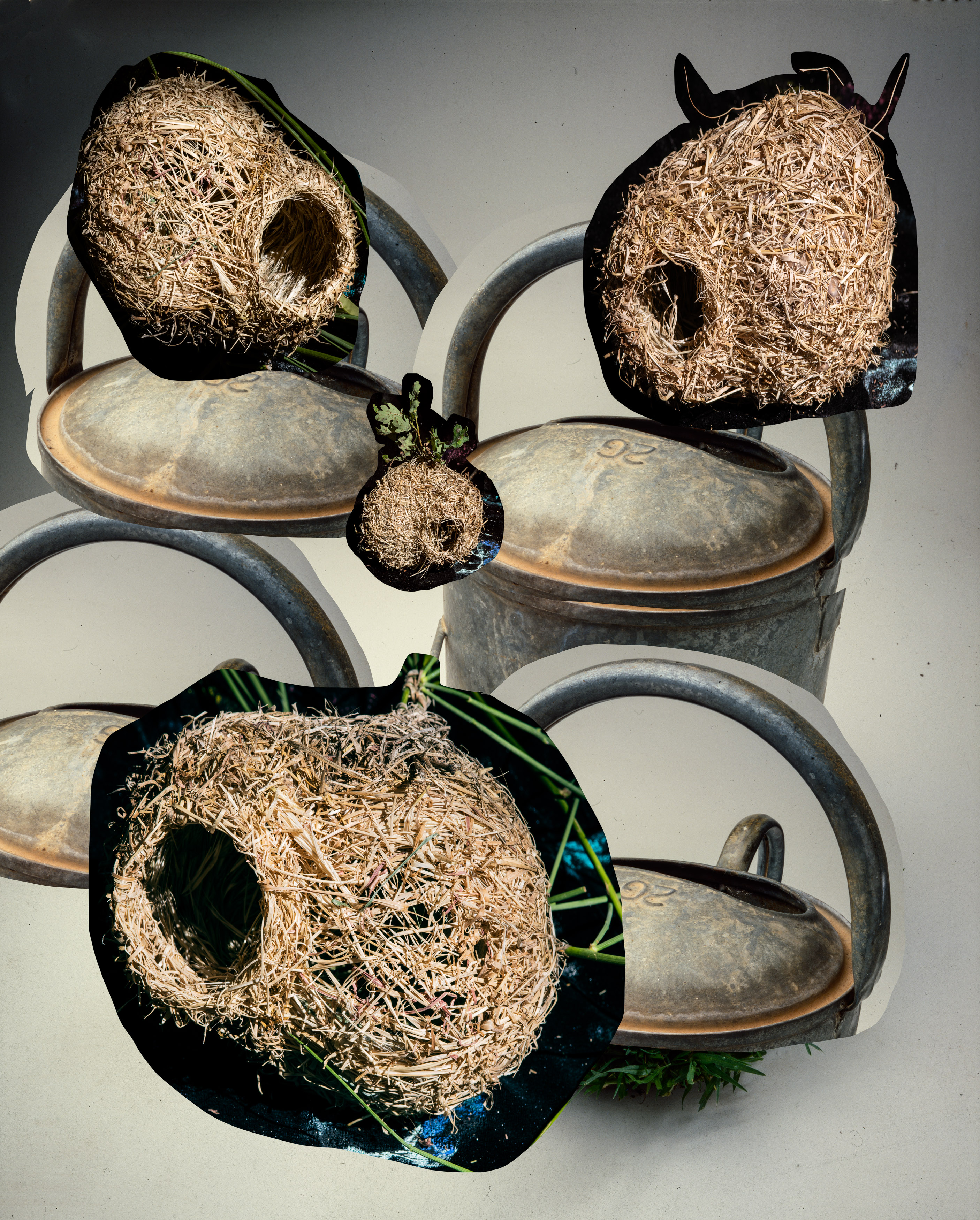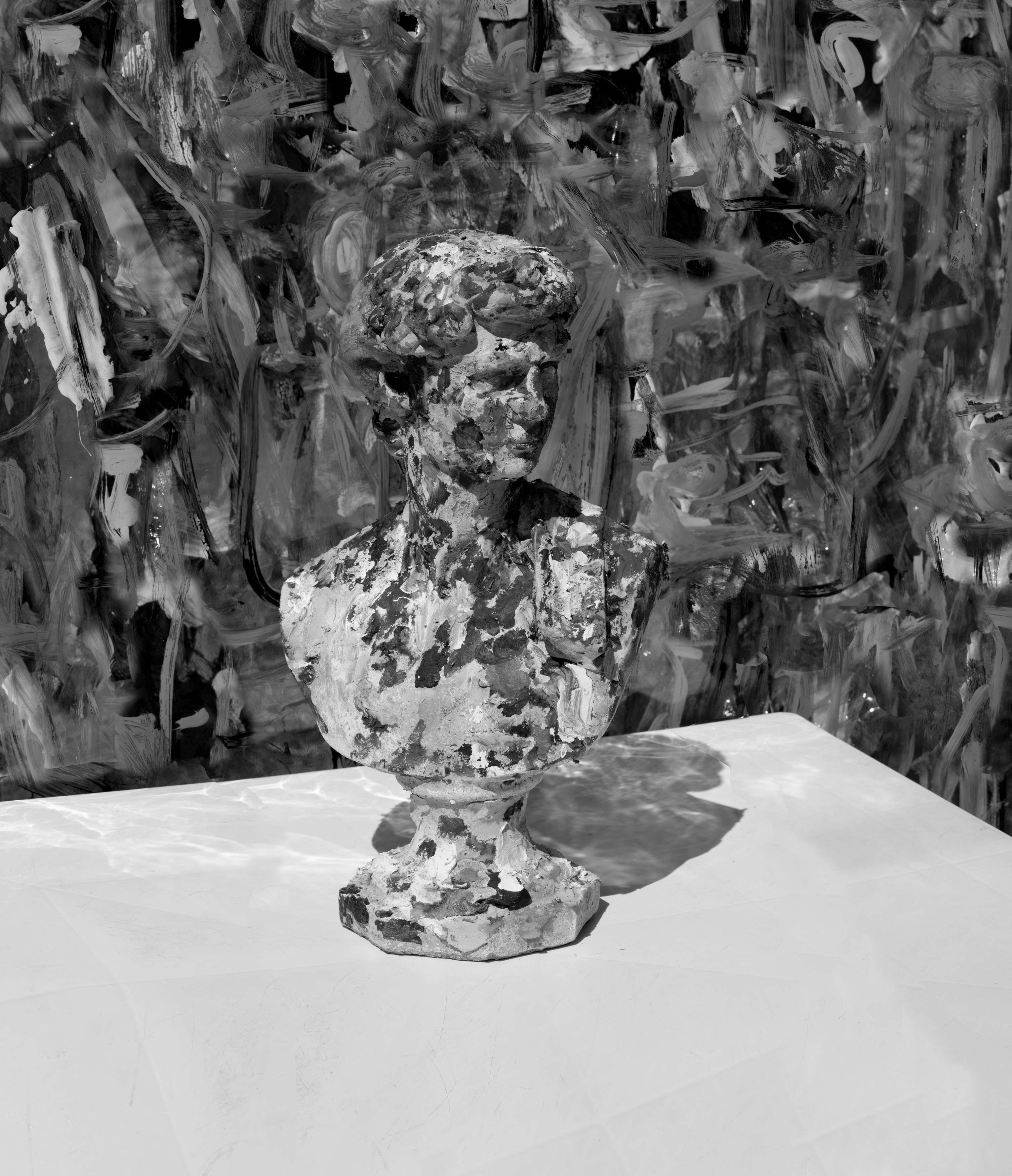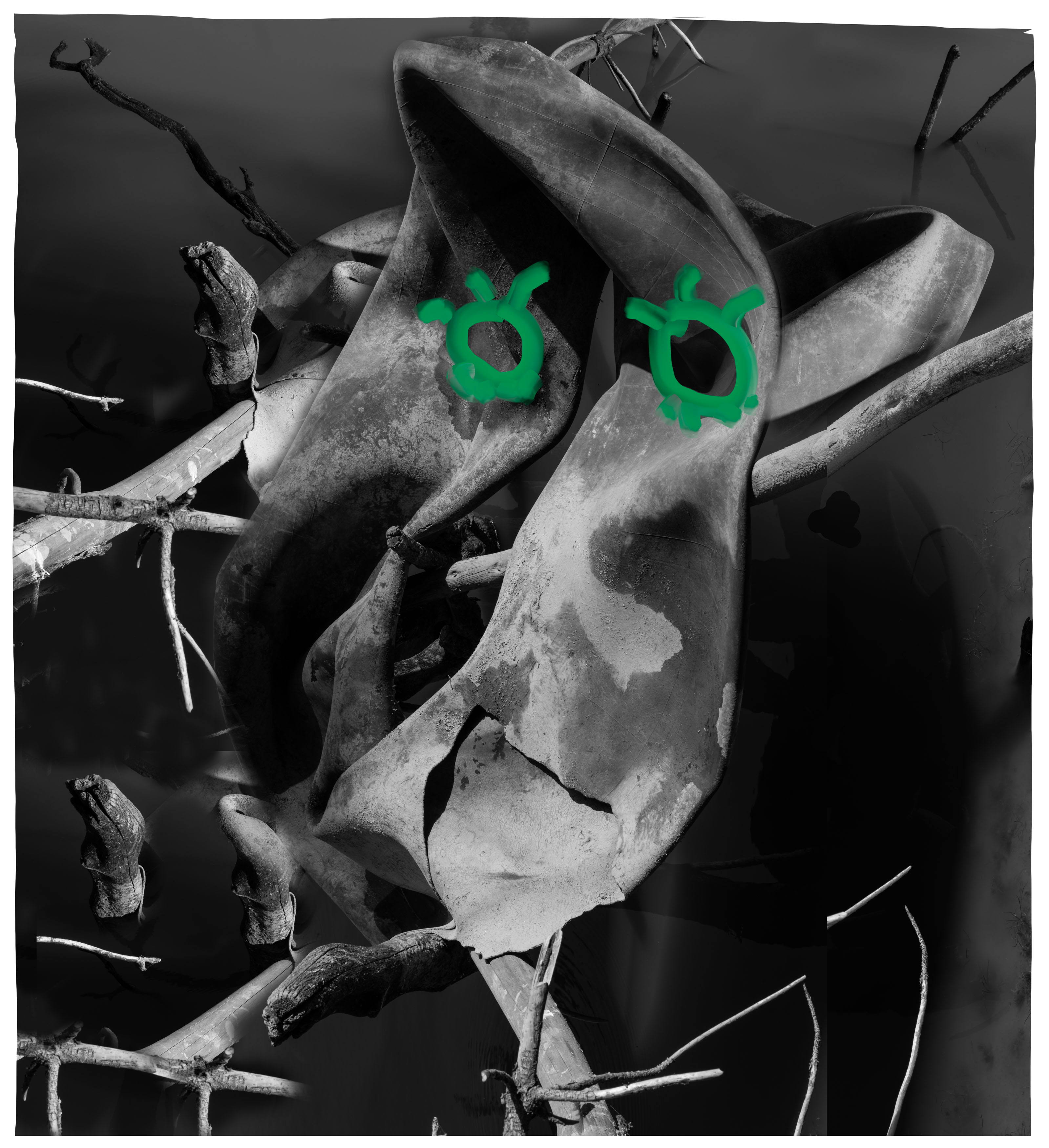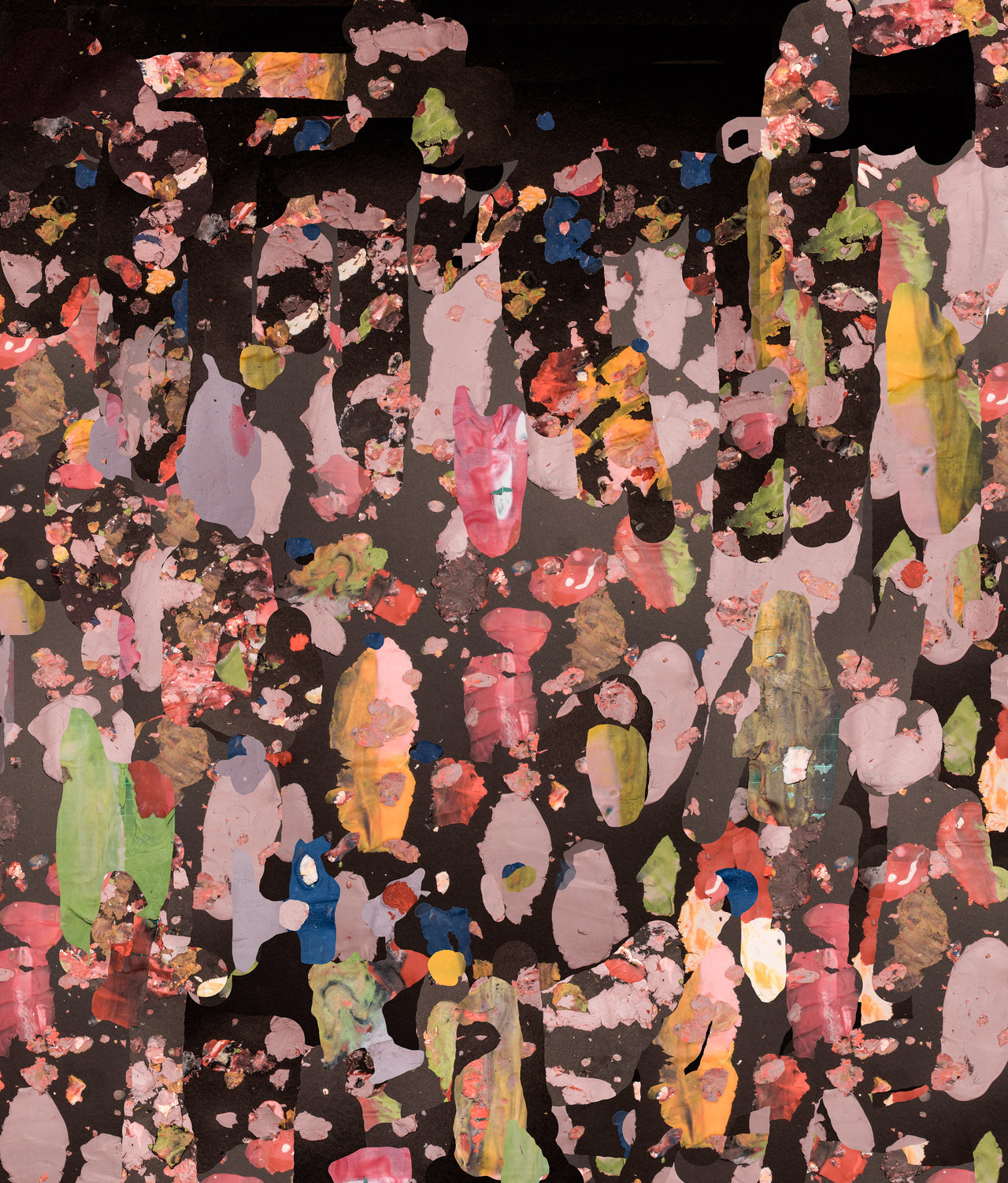 What is a photographic synonym? Can one image stand in for another? How do these subtle slips of meaning and understanding, so fundamental to language, work visually? For South African artist Nico Krijno, the game of comparing, translating, and constructing affinities plays out in buoyant pictures arranged in whimsical sequences. Fresh tropical flowers are set against busy textiles, mismatched rotary telephones sit playfully, like interlocking slinkys, on concrete steps, and the stripes and folds of fabric playfully echo the watery surface of an aqua blue pool. When gathered together in books, including Synonym Study (2014) and New Gestures (2016), their experimental energy shows a manic attention to the contiguities of perception, and leaves much for the eye to linger over and around—exuberant colors, clashes of textures and patterns, unlikely juxtapositions, and visual paradoxes that twist our sense of logic and perception.
There have been fires in the countryside around the farmhouse, outside Cape Town, where Krijno lives with his wife and two-year-old daughter. It means, Krijno told me, that they've been up nights, forced to evacuate when the danger comes too close. Yet he also describes an idyllic picture of life there, slower and more connected to nature, for his young family. Krijno works mainly out of a small studio on the property, enough room to erect the makeshift sculptures that often serve as inspiration for his photographic work. It's hard not to conjure the old metaphor of the artist's studio as a stand-in for the inner workings of the mind—a place for pouring out a mess of ideas and eventually building something coherent. His subjects—whether physical objects or digital constructions—appear precarious and fleeting, almost tragically insufficient, changing shape as elements shift and settle, or even fall apart altogether, only to be rebuilt anew, as mash-ups of themselves. And, as images amass, their component parts—material, formal, graphic—reappear, recycled and repurposed in new combinations.
A sense of physical place comes through in the bodily relation and attentiveness to the objects Krijno drudges up, and in the "found" sculpture they're often set against: seemingly banal elements, like fences or dilapidated buildings chanced on in the surrounding landscape, sometimes flattened or repeated as obvious digital motifs. They are emphatic responses to immediate surroundings, yet they bare little direct relation to geographic specificity. As flattened photographs, they collapse instead into peripatetic and lustrous surfaces, clean and sleek and easy to circulate. With a background in theater and film, Krijno is more inclined to invent new worlds than record this one. His imaginative transformations resonate with an international network of young artists exploring the overlaps and interconnections among photography, sculpture, and performance. It's not surprising, then, that Krijno finds his community online, rather than in his own backyard, where images float loose in the apex of constructed image-worlds.
Sara Knelman is a writer, curator, and lecturer living in Toronto