Current:
Upcoming
NOW:
BELFAST PHOTO FESTIVAL. 2-30th June 2022 Solo outdoor Presentation
RIGA PHOTOGRAPHY BIENNIAL 2022, April 22 – June 12| Riga Art Space,Latvia
Recent:
Past
ART ROTTERDAM. GROUPSHOW THE RAVESTIJN GALLERY, Rotterdam 19 -22 May 2022
Exclamation Mark |
The Ravestijn Gallery
, Amsterdam 12 March - 23 April 2022
Subject Object Exhibit @ Saint Lawrence University, Brush Art Gallery
January 19 – February 26, 2022 Curated by Sarah Knobel
THE CONSTRUCTED IMAGE. GROUPSHOW THE RAVESTIJN GALLERY, AMSTERDAM
17 July - 11 September 2021
UNTITLED, ART Miami Beach,Online Viewing Rooms Dec 2,3,4,5,6
The Henie Onstad Triennial for Photogra

phy and New Media
O

slo, Norway February 21–May 16, 2020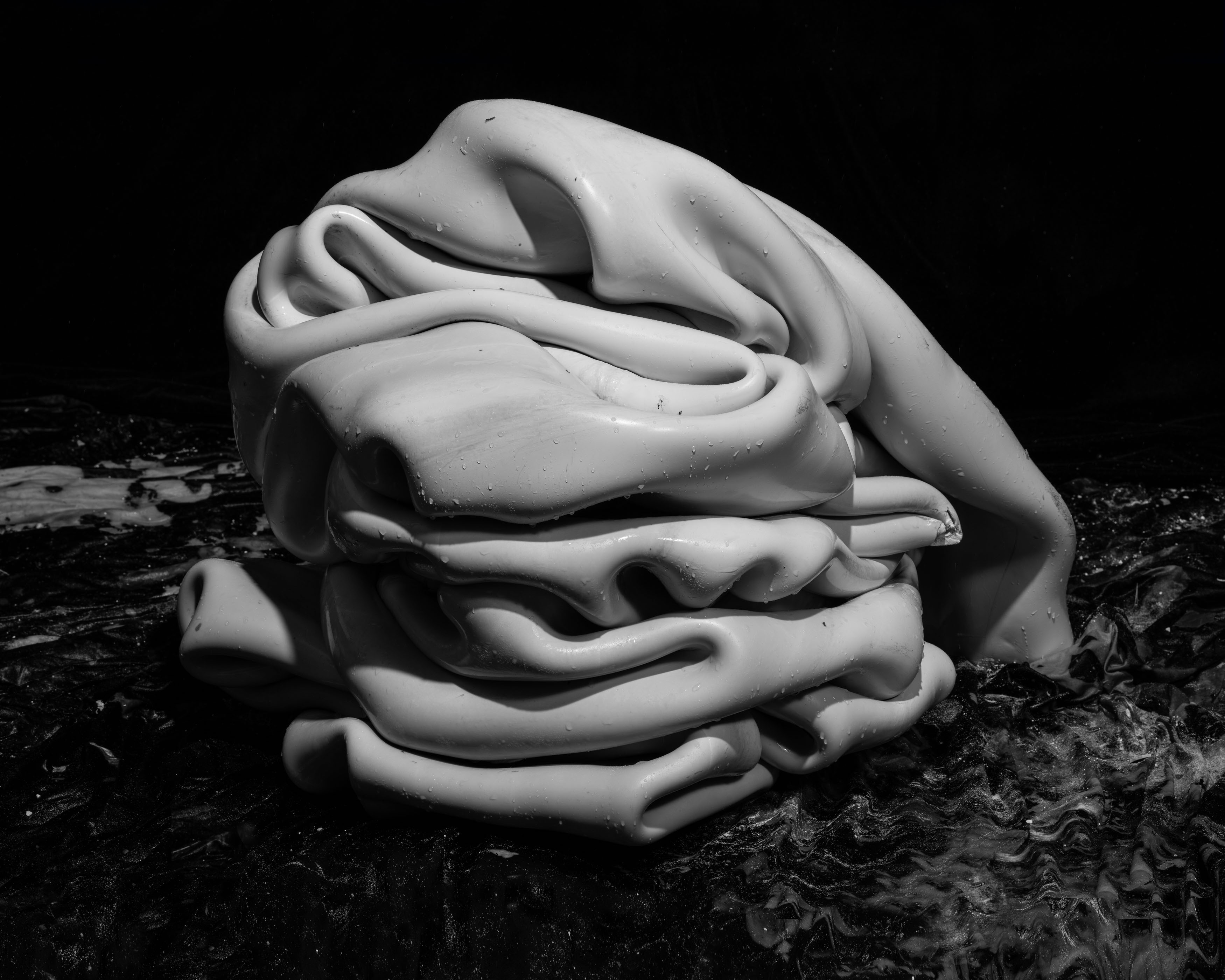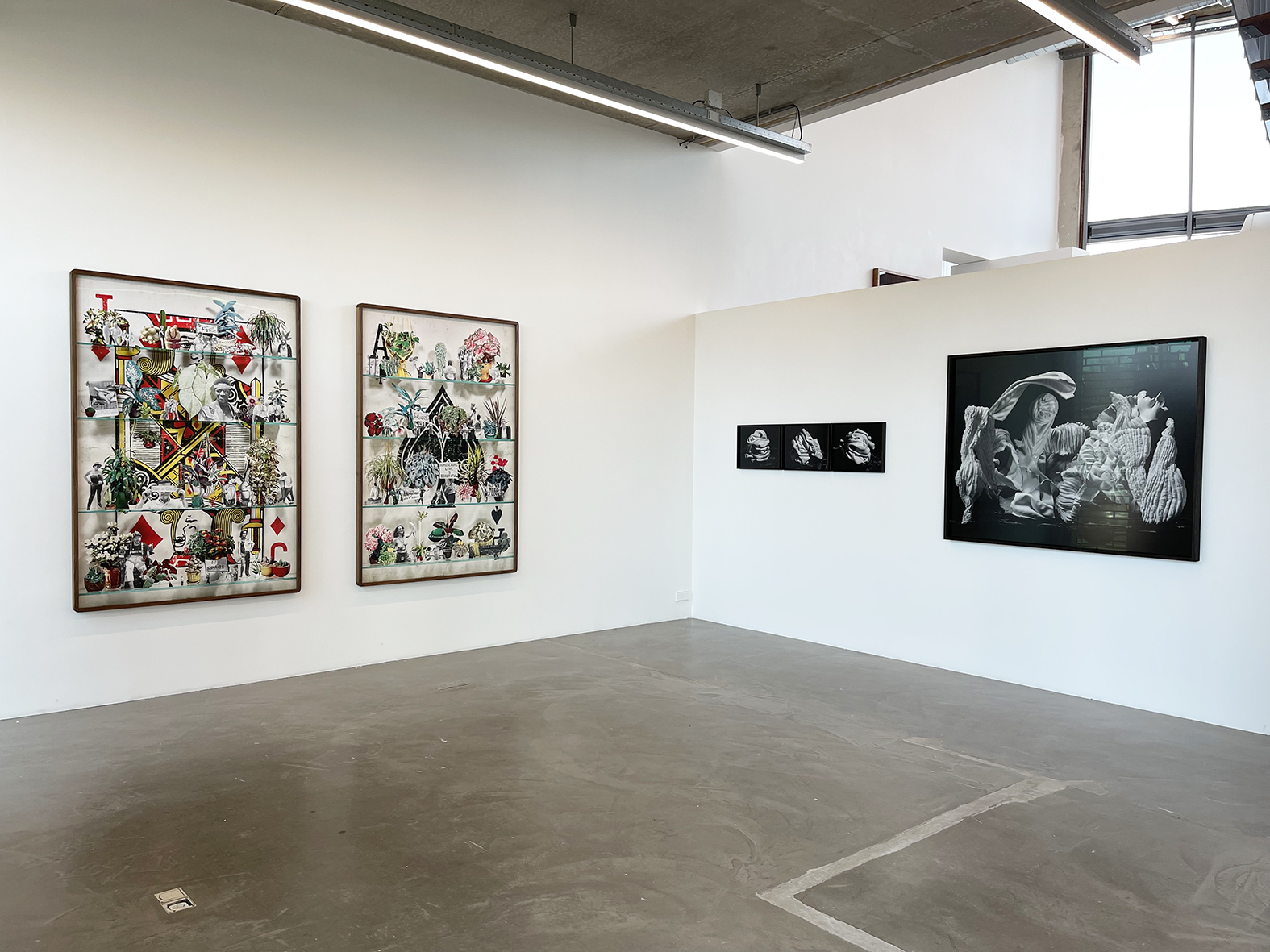 Installation View: Exclamation Mark, Groupshow. The Ravestijn Gallery, Amsterdam 12 March - 23 April 2022








"The answer is never the answer.
What's really interesting is the mystery.
If you seek the mystery instead of the answer, you'll always be seeking.
I've never seen anybody really find the answer. They think they have, so they stop thinking.
But the job is to seek mystery, evoke mystery, plant a garden in which strange plants grow and mysteries bloom.
The need for mystery is greater than the need for an answer" Ken Kesey


(
Between the abstract and the specific)
Painting, performance, photography and sculpture are continuously weaved together to create Nico Krijno's (b. 1981, South Africa) characteristic visual aesthetic; Intensely playful and deeply non-linear, his work sharply re-adjusts and questions what we perceive as a photograph. Situated on a rural farm outside of Cape Town, Krijno's studio and house acts as both a secluded space of production and a source of often discarded material that he consequently transforms into his theatrical scenes. His work represents a sustained experiment into the perceived truth of the medium, a venture which is ever more relevant in today's shifting image culture.

In his visibly distinct way of working, Nico Krijno's free flowing practice reflects an intricate and uninterrupted line of exploration; rather than adhering to the framework of separate, defined series, he continues to push his playful methods in new directions that sees old and new work combine into an unending path of photographic research. This is true for his newest renders of thinking, where echoes of patterns and shapes from past work can be observed whilst equally new objects, materials, structures and meanings vibrantly emerge. Despite such an ongoing process, Krijno sees the importance of publications as a way to manage, compile and bookend his prolific volumes of thoughts and work - a realisation that his recent work intends to take - before moving forward yet again.

Unrestricted to using any singular approach exclusively, Krijno's photographs resemble an exuberant intersection of forms; found objects are painted, sculpted, placed together, set against colourful backdrops or removed from their original context before they are then heavily re-worked through digital tools. Whilst there are odes to the traditional genre of the still life, the result is a humorous abundance of visual information that dismantles and drastically repositions the boundaries of the still image. Here there is a persistent duality in the work; the temporal mise-en-scènes he constructs are decidedly three dimensional and hold tangible depth but these are then consciously flattened into photographic prints. This act casts aside previous scales and purpose, and alongside Krijno's evident digital alterations, the entire piece is translated into something wholly different yet manages to retain a concrete sense of materiality.

Just as one element of Krijno's work has been deciphered, another unidentifiable component arises, forcing viewers to constantly re-evaluate their understanding of the photograph as a whole. Readings and meanings are in perpetual motion where relationships between depth, surface and objects always fail to remain quiet. Krijno's entire process revolves around his rural farm house and studio outside of Cape Town where this bountiful space is a necessity to the artist, giving him crucial time to dedicate to both work and family. Nature and the manmade are at odds in his work and although this fundamental context to his practice has the potential to be isolating, it acts as an important precursor to Krijno continually testing himself and the medium.
FAQ.
im not interested in hunting for the perfect moment.

I use photography to create new worlds within my perceived reality, to ask questions about photography and its (re)presentation. Im Always trying to surprise myself, and come up with unsolvable pictures i havent seen before, to get beneath the surface.

I use analogue and digital tools to create my work, and explain the world to myself - i also use the clone stamp and the lasso tool.

instead of capturing emotion i would rather like to evoke an emotional response within the viewer that is strangely familiar.

(Trompe-l'œil, Making strange, Verfremdung)

i do not work in linear series, but instead in one continuous and interwoven body of work. like a conversation that never stops, new ideas are constantly added, shifting over time, reprising old ideas and adding new ones.

im not just interested in whats infront of the camera, but also what lies behind, underneath and just to the side of the frame.

good ideas are more important than sharp and colourful pretty pictures

Photographs should hardly ever be propped up with text

This is also a lie

The basic tenets of Gestalt Theory: Proximity, Similarity, Continuity, Closure, and Connectedness

Gutt Feelings through my one eye

i use the tools of photography, sculpture and painting to create my art

i can cite direct influences as coming from photographers, Michael Schmidt, Roe Ethridge, the legendary John's Divola and Gossage, Lucas Blalock and Robert Cumming (also Richard Tuttle)

An image taken with a smartphone is just as important as an image taken on a large format view camera or a potato pinhole camera.

I knew all of this before, but was unable to express it.

im interested in sculpture and form, but the main concern is the transformation created by the camera. the thing becoming something else.

my work can be read as a sampler of photographic genres, portrait, landscape, nude, & still life images all sit next to each other to reveal and explore the medium and its limitations.

the only aspect of my process that i value is my intellectual curiosity through experimentation. (strategy) The day i would start knowing where the work is going i would stop (goal)

an ode to effort

My work is inside my body. (mind/body/technology)

I use what i find lying 'around' and convert and transform this debris through a kind of creative alchemy into a theatrical mise en scene. This urban 'jetsam and flotsam' comes with its own knowledge, a built in aesthetic which i unearth and explore in my constructions.
...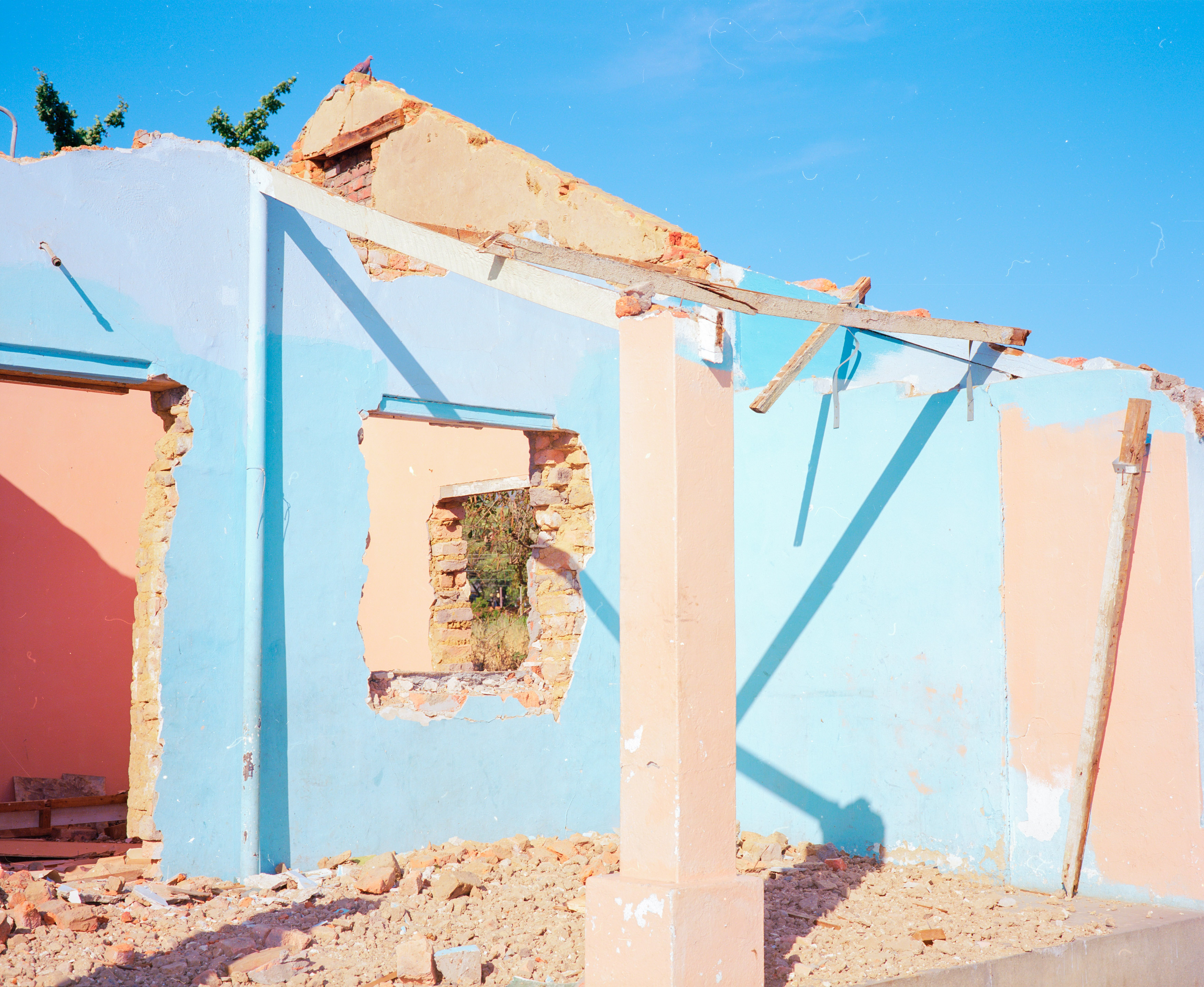 Nico Krijno is a contemporary artist who explores photography, at the intersection of collage, painting, sculpture and performance. Probing the boundaries of each, resulting in unique abstractions:


An intertextual dialogue opens up between his artworks, and allows for a surprising tone to the assemblage.
Krijno describes the process of photographing these ephemeral structures as a private physical performance, with the camera being the audience.
Often working with discarded found materials, he interprets and re-organises them in a non-linear manner in the pursuit of finding alternative structures for how meaning and matter are constructed and perceived.
Using his body and movements based on gestural abstraction, creating a direct link between the body and the natural flow.
Re-introducing a dynamic relationship with nature, bringing nature back into the world in reaction against the man-made- manufacturing process.
With a background in theatre and experimental video, Nico Krijno switched camps to the field of visual arts around 2008. His performance-based photographic practice is realised in a variety of media, from sculpture, participatory installation and video.
Nico Krijno's work is routinely shown nationally and internationally,
and belongs to numerous public and private collections
He is available for private commissions, commercial and editorial.
SOLO SHOWS:

2020

Nico Krijno LOCKDOWN COLLAGES The Ravestijn Gallery, Amsterdam


2019


Leave Your Body Behind, Elizabeth Houston Gallery, New York

2017

The Fluid Right Edge, The Ravestijn Gallery, Amsterdam. 3 Nov - 9 Dec
The Fluid Right Edge, Beetles and Huxley, London.


2015

New Gestures: Fabricated to be Photographed - Whatiftheworld, Cape Town

Solo Booth, Rotterdam Art Fair, The Ravestijn Gallery.

Under Construction, The Ravestijn Gallery, Amsterdam

2014

Construction - Residency Show - 133 ARTS - Johannesburg

2013

Fulcrum Study, Blank Gallery Woodstock Cape Town

2011

On How To Fill Those Gaps, Museum Gallery, Cape Town.



Groupshows:

2020

THE CONSTRUCTED IMAGE, The Ravestijn Gallery, Amsterdam


2019

Contemporary Visions 2019 -

BEERS GALLERY

, London

2018

OLYMPISM MADE VISIBLE - Buenos Aires


2017

Unseen Amsterdam, The Ravestijn Gallery

Aipad. The Photography Show. New York. Beetles and Huxley

Throwing Shapes, Smith Gallery, Cape Town

Foam Talent | New York. 24 young artists shaping the future of photography

Foam Talent | London. 24 young artist shaping the future of photography

Hush Hush, Smith Gallery, Cape Town

1:54 Contemporary African Art Fair. Aperture Platform Africa booth. Pioneer Works. New York.


2016

New Flesh, Rubber Factory, New York.

Photo London, New Works, Huxley-Parlour, London

Rituals and Performance, Lagos Photo, Lagos

2015

Romantik, Produzentengalerie, Cologne, Germany

2014

Uncertain Terms - Whatiftheworld, Cape Town. Groupshow

2013

Wish you were here, MOPLA
A Painters Eye, Sublime & Devine, MOPLA
LOW SUBJECT, The Popular Workshop, San Francisco
Bazaar ii, Fairweather House, Woodstock, Cape Town
BLOG RE-BLOG - Signal Gallery Brooklyn, NY

2012

Across the Great Divide. White Gloss Gallery Los Angeles.
Glasgow. Eyes Closed, Eyes Open. Studio 41
New Research - part of Month of Photography Los Angeles.
Fashionality. Camera16 Gallery. Milan. Les Belle Croix
Syn/Aesthesia The Animal Hospital. Summerhall Edinburgh
EXHIBITON N°1. Data Gallery. Montreal. Groupshow.
WHEN FORM BECOMES ATTITUDE. Blank Projects. Cape Town. South Africa.


2011

Chain Mail, Shoshana Wayne Gallery Los Angeles.






What is a photographic synonym? Can one image stand in for another? How dothese subtle slips of meaning and understanding, so fundamental to language,work visually? For South African artist Nico Krijno, the game of comparing,translating, and constructing affinities plays out in buoyant pictures arranged inwhimsical sequences. Fresh tropical flowers are set against busy textiles,mismatched rotary telephones sit playfully, like interlocking slinkys, on concretesteps, and the stripes and folds of fabric playfully echo the watery surface of anaqua blue pool. When gathered together in books, including Synonym Study(2014) and New Gestures (2016), their experimental energy shows a manicattention to the contiguities of perception, and leaves much for the eye to lingerover and around—exuberant colors, clashes of textures and patterns, unlikelyjuxtapositions, and visual paradoxes that twist our sense of logic and perception.

There have been fires in the countryside around the farmhouse, outside Cape Town, where Krijno lives with his wife and two-year-old daughter. It means,Krijno told me, that they've been up nights, forced to evacuate when the dangercomes too close. Yet he also describes an idyllic picture of life there, slower andmore connected to nature, for his young family. Krijno works mainly out of asmall studio on the property, enough room to erect the makeshift sculptures thatoften serve as inspiration for his photographic work. It's hard not to conjure theold metaphor of the artist's studio as a stand-in for the inner workings of themind—a place for pouring out a mess of ideas and eventually building somethingcoherent. His subjects—whether physical objects or digitalconstructions—appear precarious and fleeting, almost tragically insufficient,changing shape as elements shift and settle, or even fall apart altogether, only tobe rebuilt anew, as mash-ups of themselves. And, as images amass, theircomponent parts—material, formal, graphic—reappear, recycled andrepurposed in new combinations.

A sense of physical place comes through in the bodily relation and attentivenessto the objects Krijno drudges up, and in the "found" sculpture they're often setagainst: seemingly banal elements, like fences or dilapidated buildings chancedon in the surrounding landscape, sometimes flattened or repeated as obviousdigital motifs. They are emphatic responses to immediate surroundings, yet theybare little direct relation to geographic specificity. As flattened photographs, theycollapse instead into peripatetic and lustrous surfaces, clean and sleek and easyto circulate. With a background in theater and film, Krijno is more inclined toinvent new worlds than record this one. His imaginative transformationsresonate with an international network of young artists exploring the overlapsand interconnections among photography, sculpture, and performance. It's notsurprising, then, that Krijno finds his community online, rather than in his ownbackyard, where images float loose in the apex of constructed image-worlds.

Sara Knelman is a writer, curator, and lecturer living in Toronto.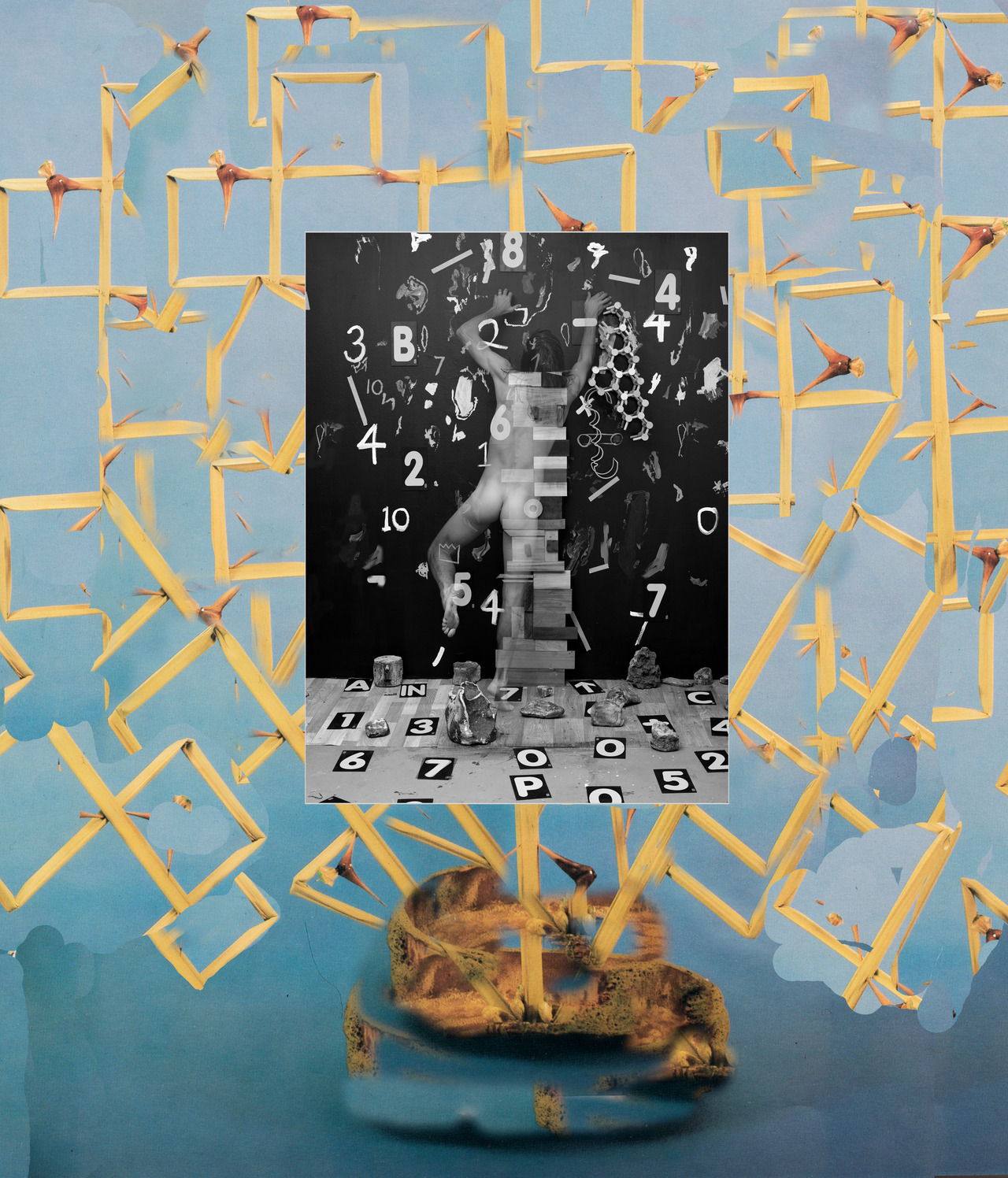 South-African artist Nico Krijno's (b. 1981) works are a vibrating riot of colour, objects and patterns tearing through photography's overpopulated landscape. With a unique and highly stylised vision that finds its form in prints, objects, books and other ephemera, Krijno is exploring the limits of photographic space.
Though concerned with bringing the age-old tradition of the still life into an image-saturated culture, there is nothing still in his still lives. Like unwieldy sculptures built from the fragments left over from the digital explosion that has burst photography open at the seams, they are restless, humming with an impatient energy that suggests they will topple the second after the shutter has clicked. In true contemporary form, they refuse to be bound to any one dimension, any one reality. They are schizophrenic, existing in multiple identities, both online and in print; sometimes they leap out of the frame into sculptures and installations. And yet, we are hardly sure whether they even existed in the first place. And if they did, then why? How? They are unlikely amalgamations of the debris of the everyday, patterns, splatters of paint and at times confused human bodies. They could hardly be further from the traditional still life, with its staid commitment to the real, its desire to last forever and its well-worn symbols.
But what if reality has split into two, 'forever' no longer exists and there is a new language in town?
Then, Krijno is a still life artist in the classical sense through and through. Brazenly reshaping the genre in a world that has migrated to a new digital reality, he is a staunch formalist that continues the tradition: registering the spirit of the time, interrogating composition and refining new techniques. Working against a South African backdrop, Krijno is part of a small international wave of artists concerned with developing a new photographic language.
Combatting the pristine nature of the commercial still life – and its stable value system – so prevalent in our visual culture, his humourous approach to the genre embraces the myriad of transformations that the medium has endured in its recent history. Krijno is working within a chaotic artistic framework where the very identity of a photograph is in question, where the material quality of the photograph has mutated from film to unfathomable digital data, where the speed of production and distribution has increased a million-fold in the past decade, where the artist's tools are for the most part intangible. In short, where photography as we once knew it has collapsed. But in its wake a space for experimentation has been born. And it is the experiment that is the 'salvation' of photography. It is within this borderless turmoil that Krijno is constructing his distinct photographic universe.
In unstable times, the process and practice of the artist is reinvigorated. With a background in theatre and experimental video, the notion of performance is at the core of Krijno's work. Logging his research and experiments online and in zines, photography becomes a play divided into acts. The photographic frame ceases to act as a transparent window on reality, instead becoming a means to rearrange it. More inventor than observer, he hunts through his surroundings, amassing rubbish and everyday objects to fabricate a private performance that will unfold in front of his lens. With the addition of paint and any textures he can get his hands on, Krijno 'gets weird', intuitively building up temporary sculptures and situations electric with possibility. Their transitory existence is then captured by the camera; magically odd and improbable encounters arrested in motion.
Krijno's performances juxtapose the natural and the manmade in colourfully awkward and abstract collisions. Influenced by the decontextualised way we have come to filter information, he zooms in on details of the everyday, shaking them loose of their former meaning, cropping and remixing the familiar to new effect. Classical icons are smattered with plasticine, banal junk is doused in decoratively bright colours and bodies are rubbed in paint. With a cultivated disorder, the final images play with each other to create unexpected associations, challenging the way we perceive our surroundings and reflecting the fragmentation of the digital sphere.
The journey to get to these end points is one of experimentation that continually reinvents the artistic process, particularly in the context of photography's new technologies. As the nuances of the traditional photographic print are gradually replaced by the novel incarnations of digital imagery, Krijno employs new modes of exploring materiality through playing in the many dimensions of our new media landscape. Conjuring a new sense of physicality, both in the action of making the picture, and in the aesthetic quality of its contents, is key. Often this happens through the compression of sculptural form into a disorienting 'flatness' achieved through the use of a harsh flash that eradicates the natural shadows of an object, forcing us to centre on the surface of the image. As if driven by a curiosity in the Internet's lack of corporeality, Krijno's works give body to the intangible viewing experience of the screen, slipping in-between flatness and sculptural form, 2D and 3D, virtual and reality.
Krijno's dissection of the photographic surface, explored in his self-published book Synonym Study, shortlisted for the Paris Photo–Aperture Foundation PhotoBook Award 2014, is taken even further in New Gestures. Embracing the tools of the trade, he uses Photoshop without abandon to work into each image. Cloning, erasing, rubbing at reality, new and distorted perspectives emerge as the artist reclaims the mechanics of his craft. Physical attributes chafe against digital ones, background and foreground merge in a tangled embrace; nature becomes a melting desktop background and bodies are caught in flow of scrolling information.
Asserting his role as maker, the processes of creation always remain present. Looking resolutely forward as well as back, Krijno's practice is a frenetic research into how to stretch photography's identity as far and wide as possible.
Sophie Wright
︎ CORPORATE ANTI SOCIAL(ist) MEDIA WILL AGGREVATE YOUR ANXIETIES. THROW YOUR PHONE IN THE TOILET AND DISAPEAR INTO THE WOODS ︎